Slide Reel No. 4 - 1976 to 1979
This high school graduate's
friends, fun, and struggle to work.
I pulled this reel of slides out of a dusty box, in January 2003, figured-out the slide scanner, and laid them out here for you and me.
They hint at the story of the years immediately following my graduation from high school in 1976. These were years mixed with adventurous and social fun and the struggle to find a suitable occupation. What remains of all this in 2003 are fond memories, with great people. I was not the model graduate, career-wise. But rather than dwell on a better way, I'm viewing these pictures, and that time, in a thankful and positive light. I hope you find some enjoyment here too.
Omissions there are, and I regret them.
Errors or offenses - please talk, I'm listening.
This is a celebration of life.

Smoke on the Water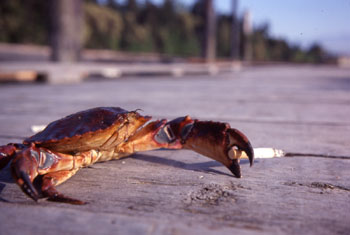 The crabs at Sidney Spit - they were a patient sort.

Kind of like parents too, I suppose. We didn't make it easy for them, but they endured.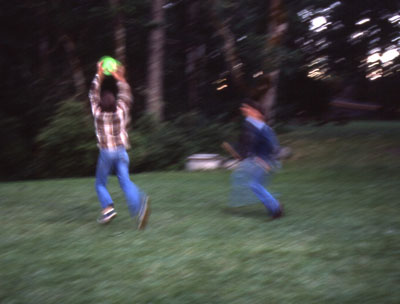 Thetis Lake, Dan & Dennis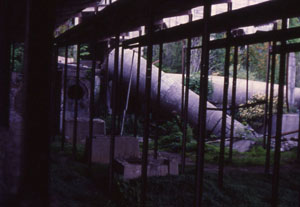 Plenty o' perils at the old limestone quarry, which used to be outside the fence to the right of the big fountains at Butchart Gardens. All gone now, unfortunately. We slid down the fallen stack in the center, in the dark, only to find the bottom sealed-off, and had trouble climbing back out. Plenty o' fun!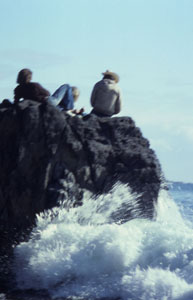 A common place to find our little band of wandering weirdos.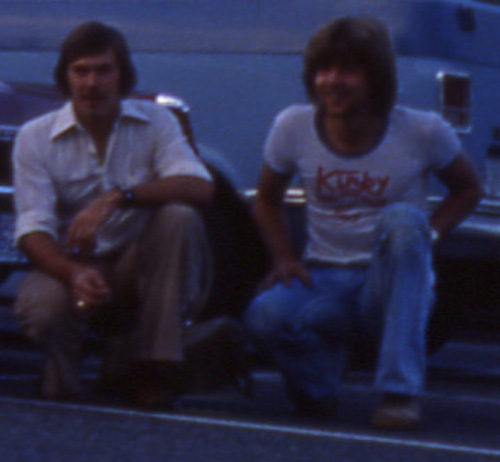 I haven't forgotten you man.
Contact Eric
© 2005 Eric Porcher
SWINEHALL .COM
Page created: January 2003
Updated: June 07, 2005