Dog

by Eric Porcher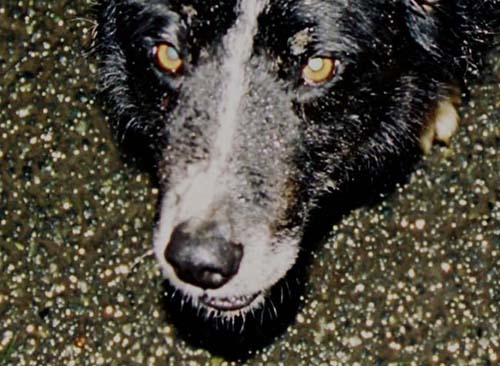 This is the quiet angel the dog world would send to no-dog-man.
So inoffensive, so weird, so quiet, so old.

he had no more to say to me than I had to say to him

Yep.

Saw this in tonight's headlines:

PAKISTAN TO INDIA: LET'S SCRAP NUKES
Pakistan said on Monday it would scrap its nuclear weapons if India does the same.

I like the sound of that.
Created: May 5, 2003 Last updated: May 07, 2003
© 2003 Eric Porcher - All rights reserved.
Right. Like someone would want rights to this.