August 25, 2005
On seeing beyond

05 05 05
March 15, 2005

January, 2005



A collection of one year of thoughts and images

dancing to and from a
wondrous theme
The beauty of the world has two edges,
one of laughter, one of anguish,
cutting the heart asunder.

--Virginia Wolf
December 30, 2004
And a small update

about a very large number
September 28, 2004
December 14, 2003
How much is too much?
September 23, 2003
Why they call 'em She
Sept. 15, 2003
Sept. 11, 2003
May 25, '03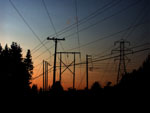 Bit o' head noise at sunset tonight

(how can you tell a woman was up there somewhere?)
May 5, 2003
April 18
April 9, 2003
April 2

Tonight
Words want
WARNING: Raw and careless, but honest.

(I'm thinking of suing my publisher and editor,
who were in no condition
to thrash-through and issue my good work.

Yeah.
March 2, 2002
Feb. 12, 2003

Feb. 3, 2003
Jan. 25, 2003
This high school graduate's
friends, fun, and struggle to work.
This is a celebration of life.
Check it out.
Jan. 3, 2003 Gas Station Bathroom
(Testing the new lens)
(includes some 1978 flashbacks)
And (outside the gas station bathroom)
I'm calling this one, Worshipping The Light.
Dec. 30, 2002 Thanks, from the ceiling
Dec. 15, 2002 Smiling
Dec. 9, 2002 Someone stole the *!?#! Christmas lights!
"I'm going up to Cobble Hill tonight to see
Beauty in Moonlight August, 2002
I bought a camera from Big Ed
Going waaayyyy off on a tangent with this one:
What is Masculinity? An adventure in music
And a bit of history, pre-dating the creation of this web by a year and three months.

On September 11, 2001, driving home from work, without commitments for the evening, I was able to let the emotions of the day run their course. After seeing some skid marks I'd driven past several times on the Pat Bay Highway, I stopped and wrote in my journal at the side of the road. I soon realized that I was writing a letter - one that was important to me.
To this day I squirm at the thought of sending it. I think I made about 35 people quite uncomfortable. I can recall my discomfort at any moment to this day. At the time, I knew that it was one of those partially-crazy things to do, yet I also knew after writing it, that if I didn't follow through and send it that I would leave myself with some internal, structural damage.
I couldn't send it to to everyone I wanted to at the time. But now, if you're reading this and weren't on my email list back then, please include yourself, and be made uncomfortable.
So here's the email, sent at 1:43AM, September 12, 2001. The Subject was, "Sorry, can't name this one right now."
Page created: Dec. 2002
Last updated: December 14, 2005
© 2002 Eric Porcher
Contact Eric