The Majesty of Trees
I was happy to be invited to display some images at a meeting of The Oak Bay Green Committee (www.oakbayconserveatree.com).
Here are some of those images.
They stem mainly from seven years of commuting from Victoria to Sidney, when I would take the scenic route home, or explore the airport area at lunchtime.
Goin' Courtin'

The Trio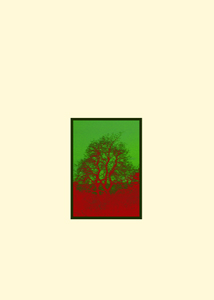 Where She Is

Dreaming of Elizabeth
An earlier draft, June 22, 12:15 AM,
a (frenetic) day and a half before setup at the restaurant.
Is
it weird
that a month ago I
worked for a logging company,
and today, I presented this work on trees?
I
think
so.
So I guess, looking at what I showed tonight at the Blethering Place,
this was partly a goodbye, to the sights and scenes I frequently
saw while driving through one beautiful place:
the Saanich Peninsula, from Victoria to the airport at Sidney.
What a wonderful stretch of land, sea and sky.
Mount Newton Valley,
from Saanich Inlet and Brentwood Bay,
across the Saanich Peninsula
to the Georgia Strait on the other side.
And on to the airport lands.
Great expanses,
and if one is lucky
on a good day,
one might encounter a giant.

This just in...
Art Quotes for June 24

The only thing I know is that I paint because I need to.
::: Frida Kahlo :::

I make movies for personal therapy in the same way
that a person in an institution is given baskets to
weave because the therapy is good for you.
::: Woody Allen :::


:
I think this will be as close as I ever get to Emily Carr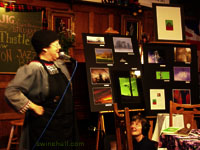 More to come.