If you love rhythms, drums and the finest percussion,

passion, power, and beauty,

and Indian-influenced jazz-rock fusion,
then you must hear Trilok Gurtu.
The man raises these things to a higher level.
An independent review
by Eric Porcher


Images of Trilok Gurtu
supplied at his website.
Gurtu is as powerful and precise as a machine,
but passion and soul make his music human.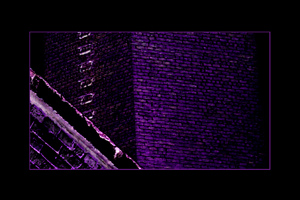 Eric Porcher
Over and Out
His concert here in Victoria in about 1991 with the John McLaughlin Trio —
fantastic. I still dream of it.
The way the three musicians communicated

between themselves,

and dwelled in music

with us —

beautiful.
Check him out.
Check out this discography,
then look at the more exhaustive discography.
What a huge output.
In case you don't know where to begin
with all of these choices,
here are the CDs I have, and some track listings,
all of which I recommend.

(I will place them in my current order.)
(When will Broken Rhythms be released in North America?) I want it!

But have a listen online to:

2, KABIR - Listen (mp3)
6 VIGNOLA - Listen (mp3)


If you want to find some masculine music,
try the following two CDs:

Trilok Gurtu, The Beat of Love

I like the combination in this CD of
the feminine and masculine.

2, A friend; with Angelique Kidjo

7, Ingoma

8, Tuhe; This song is on my list of top-two masculine songs, although I have not seen a translation of the lyrics.

11, Peace of the Five Elements


Trilok Gurtu, Remembrance

3, Witness to Marriage; The other song on my list of top-two masculine songs.

10, Worship




Trilok Gurtu, African Fantasy

3, African Fantasy, with Angelique Kidjo
11, Big Brother Reprise


Trilok Gurtu, Izzat, The Remix Album

(disc 2, track 3: Protector)

track 9, Carlinhos (live)
Listen here at the end of the track, to the rhythm in Trilok Gurtu's speaking, as he acknowledges his band members, sound crew and his applauding audience.

Take a look at

www.swinehall.com/construction

for my visual tribute to the following music.





The Trilok Gurtu Collection,



tracks:

4, Bad Boys (originally released on Trilok Gurtu, Bad Habits Die Hard)
It's one of those live jazz things,
that I listen to in amazement,

only to find when it ends,
applause leaves me speechless —
that it was performed live.
Followed by the incredibly energetic funk rock jazz,

5. Believe


We make bridges, not barriers"
says Gurtu.
"This is what the world requires."

Other links

http://www.drummerworld.com/drummers/Trilok_Gurtu.html
Goose Bumps - a good site dedicated to Trilok Gurtu